Stuart Bushnell
Principal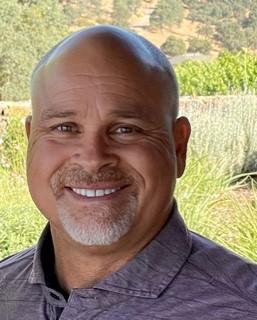 Welcome to Woodbine Elementary
It is with great excitement that I write this letter of introduction to you as the new Principal of Woodbine Elementary School. I am honored to have the opportunity to lead a school with such persevering students, an extremely dedicated staff, and a supportive school community. I feel very fortunate to be part of this school and to support the students and families.
I am coming to you from being an assistant principal at Rosa Parks K-8 School, the last two years. I know our school community well and I care deeply about our students, families, and staff.
Elementary school leadership is very near and dear to my heart. I feel so fortunate to now be given the opportunity to be the new principal at Woodbine Elementary.
I received my Bachelors of Science degree and my teaching certificate from Walla Walla University, and a Masters in Educational Leadership from Touro University. I have always enjoyed being a teacher, coach, mentor, and leader. I serve on two leadership committees for continuing professional development.
When I am not at school, I enjoy spending time with my wife and our four grandchildren. I also enjoy riding bikes, pickle ball, golf and staying current with best practices in education and I feel that I will always be a life-long learner.
I work under the philosophy that everything we do in our school should be done with the best interest of our students in mind. I am determined to support every child, every day at Woodbine Elementary and I will bring the energy, enthusiasm, and thoughtfulness needed to continue making Woodbine one of the best schools in the district!
I look forward to working with all of our students, families and staff. Please feel free to reach out to me at any time. I also look forward to meeting with you in the coming weeks.
Stuart Bushnell Principal Woodbine Elementary
2500 52nd Avenue Sacramento CA, 95822 Wk:916-433-5358, Fax: 916-433-5094, Cell: 916-295-7144, Email: stuart-bushnell@scusd.edu Website: www.woodbine.scusd.edu